Billabong Heritage Mashup Women's Hat – White Cap
Description
The Heritage Mashup hat from Billabong is a twill trucker-style cap with an adjustable back. 55% cotton / 45% nylon. One size fits most.
<>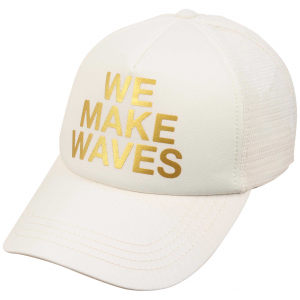 Our Retail Price 22.95 Our Sales Price 22.95
Shipping
Shipping cost:Flat Rate Shipping Delivery time:5-7 Day UPS delivery preferred
Please contact us if you have any questions.
Thank you .