Billabong Sol Searcher SS Women's Rash Guard – White – L
Description
The Billabong Sol Searcher short sleeve rash guard features the Billabong name and logo on the front. Composed of 91% nylon and 9% elastane, this rash guard is light, durable, and has a UPF 50 rating to keep you burn free.
<>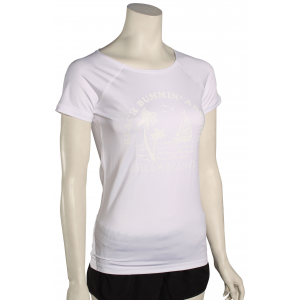 Our Retail Price 39.95 Our Sales Price 39.95
Shipping
Shipping cost:Flat Rate Shipping Delivery time:5-7 Day UPS delivery preferred
Please contact us if you have any questions.
Thank you .